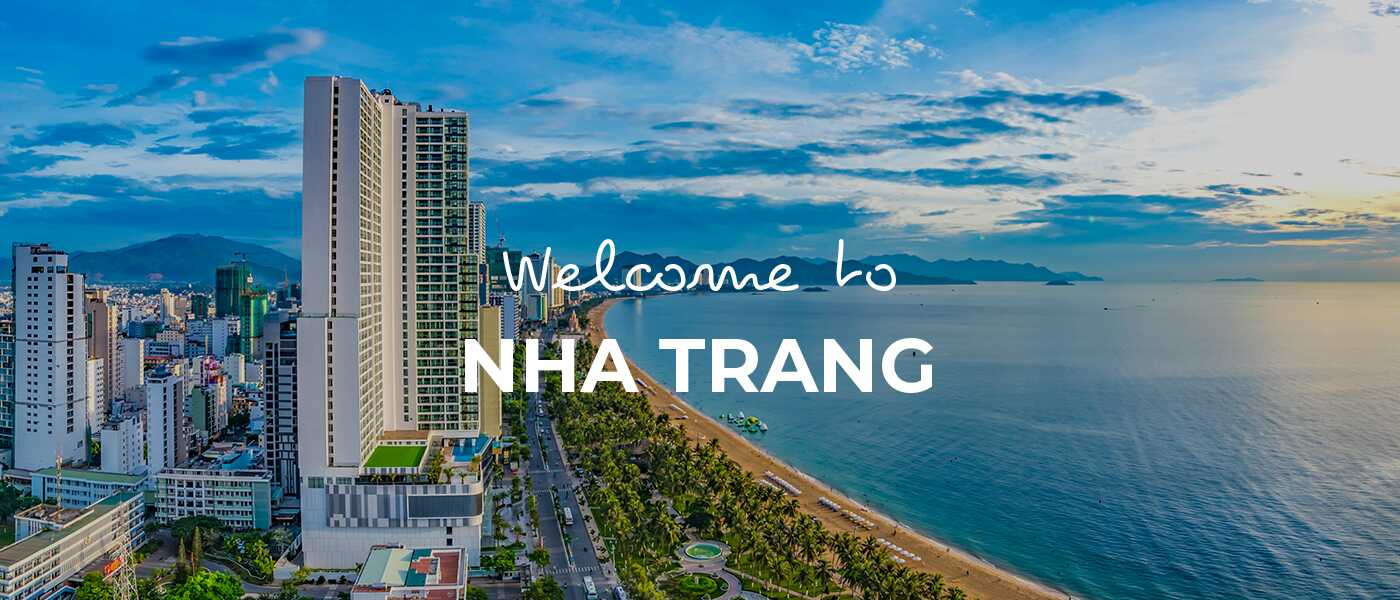 Bangkok Airways introducing the first ever direct flight from Bangkok (Suvarnabhumi Airport) to Cam Ranh/Nha Trang, Vietnam, starting on 25th January 2019 onwards (four weekly flights).
Let's travel and be marveled by South Central Coast of Vietnam – A destination that fulfills all wishes for the ultimate beach vacation.
—-
Cảm ơn Bangkok Airways đã giới thiệu Nha Trang, Việt Nam đến với nhiều bạn bè quốc tế hơn nữa.
Chuyến bay thẳng đầu tiên trực tiếp từ sân bay Suvarnabhumi (Bangkok) đến sân bay Cam Ranh/Nha Trang sẽ cất cánh vào ngày 25/01/2019 (với số lượng 4 chuyến/tuần).
Hẹn gặp tất cả các bạn tại Nha Trang!
Book Now www.bangkokair.com
#BangkokAirways #CamRanh #NhaTrang #Vietnam #NewBoutiqueDestination #CXR #Thegioibantin
Thegioibantin.com | VinaAspire News
—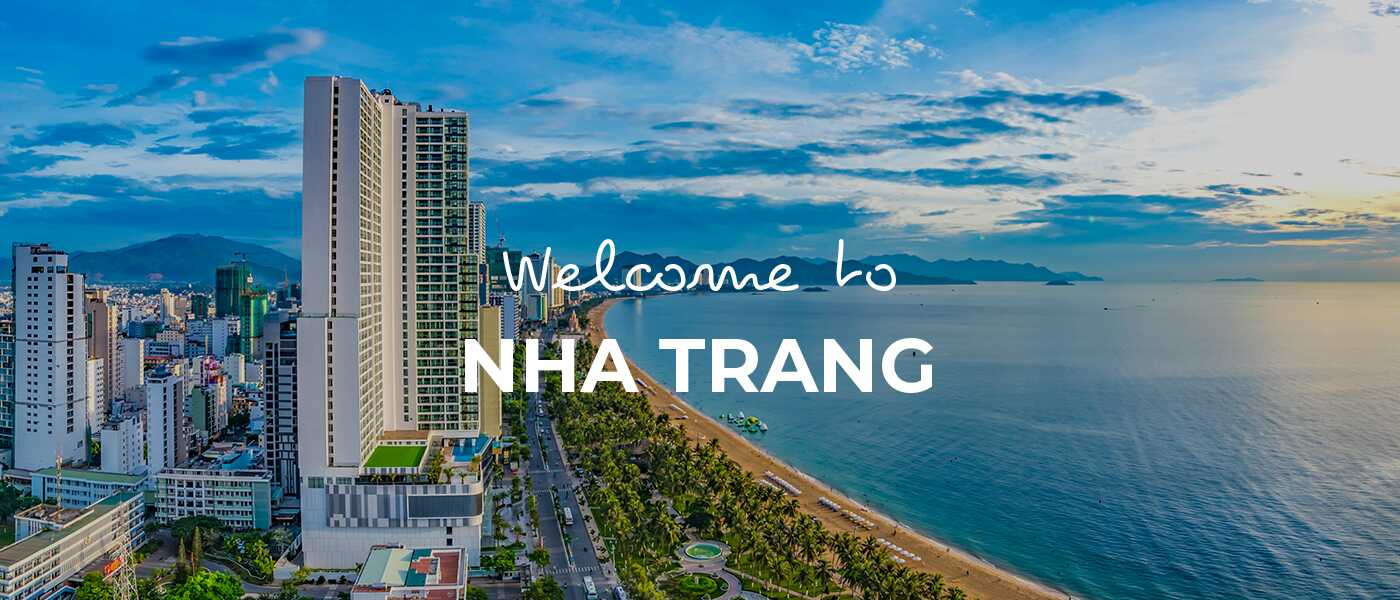 Nha Trang is a seaside town, also the capital city of Khánh Hòa Province – on the South Central Coast of Vietnam. Nha Trang is becoming increasingly popular in recent years because of its pristine beach, best scuba diving center of Vietnam as well as lots of interesting places and delicious food to enjoy.
Nha Trang has consistently maintained its position as one of the most beautiful bays of the world. The town is about 450km north of Saigon and 1200km south of Hanoi.
With the 4-km- long main strip of beaches, Nha Trang Bay covers the area of 405km2 including 19 large and small islands. As viewed from high above, the bay looks like the aquamarine stone sparkling in the sunshine, bounded by miles of smoothly golden sands.
What to do in Nha Trang
Together with the heavenly beaches, the hot springs, diversified kinds of fish, and the colorful coral reef underwater have made Nha Trang become one of the best spots for scuba diving and snorkeling. Coming to Nha Trang in the period from January to August, one will have the chance to experience the most wonderful weather for swimming and sunbathing.
Vinpearl Land complex is built in an island, including the five-star international resort system Vinpearl Resort Nha Trang and Vinpearl Amusement Park. With the area of more than 200,000 m2; the park contains many modern and unique large-scale facilities.
Some typical features of this complex are its Guinness record 3,320- meter long sea -crossing cable car system, Water Park, Under Water World, Amphitheatre, Shopping Mall and Food Village. Vinperal Land used to host many international beauty competitions such as Miss Universe or Miss Earth.
On the other hand, Hon Tam Resort is the harmonious combination of modern restaurants, swimming pools with wild beaches and tropical forest. Tri Nguyen Aquarium, with the design of a go-aground ship, is also worth visiting.
In developed countries with high living standard, zentourism is becoming more and more popular. Nowadays, people pay money for both travelling, relaxing and finding inner peace of mind. Khanh Hoa Province, in general, and Nha Trang, in particular, owns many places with the untouched nature which are very potential for zentourism development such as Hon Ba, Suoi Do, Ba Ho, Van Phong Bay.
Besides visiting other famous tourism destinations and find out more about local culture, tourists will also take part in activities of practicing meditation and yoga in order to get rid of stress and mix completely with nature.
– Tran Phu Beach, Doc Let Beach, Dai Lanh Beach: best places for surfing and diving.
– Hon Tam (Silkworm islet): Vinh Nguyen, Nha Trang
– Hon Tre (Bamboo islet): Vinh Nguyen, Nha Trang
– Tri Nguyen Aquarium: Hon Mieu Island, Tri Nguyen Lake, Nha Trang
There are some other must-see spots for foreign tourists to visit, such as National Oceanographic Museum of Vietnam (01, Cau Da Street), Nha Trang Live – a place to get free city maps, drinks and tour travel guide books, also the largest collection of local paintings (Thong Nhat Street & 2 Thang 4 Street).
What to see in Nha Trang
Surrounded on all three sides by mountain ranges, Nha Trang also offers the picturesque vista of primary forest, water fall and high mountain peak floating in soft could. Located 60km far from the city center, with the height of 1578m, Hon Ba Peak is regarded as "the second Da Lat of Vietnam".
Ones will need to drive about 25km of mountain pass and bendy slopes until reaching this area. Being overheated by the temperature of sunlight and ocean? The pure air and cool temperature here will definitely ease your feelings. Scientists estimate that there are more than 40 rare floras and 60 endangered species living in Hon Ba Mountain. If you are tired of beaches, Hon Ba may be a great place to visit.
Other tourism destinations for your consideration in Nha Trang:
Long Son Pagoda: Thai Nguyen Street
Po Nagar Cham Towers or Thap Ba: 2 Thang 4 Street
National Oceanographic Museum of Vietnam: 1 Cau Da street
Nha Trang Live – a place to get free city maps, drinks and tour travel guide books: intersection of Thong Nhat and 2 Thang 4
What to eat in Nha Trang
Coming to Nha Trang, tourists will be amazed at its delicacies, mostly from various kinds of seafood. Nha Trang is well-known for producing the highest quality with best flavor fish sauce in Vietnam, thus, fish sauce plays an important role in the secret recipe of cooking Nha Trang's specialties and making dipping sauce.
Among many dishes, grilled fermented pork roll, grilled beef, rice vermicelli with grilled fish and jellyfish, fresh seafood are most favorite. In addition, the swallow's nest soup – with bird's nests collected from the wild, is regarded as the best in Vietnam.
Read our introduction to 5 cannot-miss food in Nha Trang for more ideas. Some must try cuisines in Nha Trang includes: Cha ca (Fish patties), Cua (Crab), Nem Nha Trang (Nha Trang pork rolls).
Getting There
By air
To Nha Trang, 4 daily flights from Ho Chi Minh City (1 hour) and 3 from Hanoi (1.5 hours) costs $40 and $75 respectively for economy class. Cam Ranh airport, which is about 30 km away from city center, used to be an old port for military goods during Vietnam War.
By bus
From Ho Chi Minh City, it is recommended that you purchase a ticket from Mai Linh or Phuong Trang. The bus is spacious and the service is of high standard. Ticket prices hover around $6 and the trip lasts 9 hours. Public buses depart from Eastern bus station but expect guests pick-up along the way.
From Da Nang, there are daily departures to Nha Trang with similar price and travel time as from Ho Chi Minh City.
From Da Lat, there are 4 buses that leave Nha Trang daily by Mai Linh company ($4 per ticket) besides local bus. The trip is 3-4 hours.
By train
One of the popular options to travel to Nha Trang is by train. From Ho Chi Minh City, there is currently only option of overnight train to Nha Trang, which often arrives very early in the morning. Trains departing from Hanoi are lengthy and make many stops along the way – each one way trip can take as long as 12-20 hours. Hotels and travel agencies often charge a small commission for any train ticket.
There are also trains to Danang (203, 000 VND, 8½ to 12½ hours, seven daily), Tuy Hoa (44, 000 VND, 2½ hours, five daily), Thap Cham (35, 000VND, 1½ to 2½ hours, eight daily).
Thegioibantin.com